The Art & Technology / Sound Practices Department at SAIC is proud to present the exhibition "Funnel & Switch" in this year's Ars Electronica Festival for Art, Technology, and Society titled "Who Owns The Truth''. The exhibition, currently on view from September 6th- 10th in the historic POSTCITY in Linz, Austria, was curated by Angelia Mahaney, a current graduate student in the Arts Administration & Policy department and features the work of Art & Tech graduate students and alumni: Juan Eduardo Flores, Reid Arowood, Mac Pierce, Yiyi Liu, Korina Victoria Hernandez, Eul Lee, Kelly Xi, and Nimrod Astarhan.
Funnel & Switch traverses a network of potential solutions to some of the most pressing socio-political questions of our generation. Ownership of data and objects in both the digital and physical sphere are currently defaulted to corporations and are exploited to subvert the common good. Funnel & Switch tackles crucial questions that respond to society's compounding technological developments and capitalist greed. How does a lack of government regulations on digital data destabilize individuals' decision-making capacity over personal privacy? What solutions can we find to preserve vital resources and culturally significant items, when corporate capitalism is eclipsing human rights?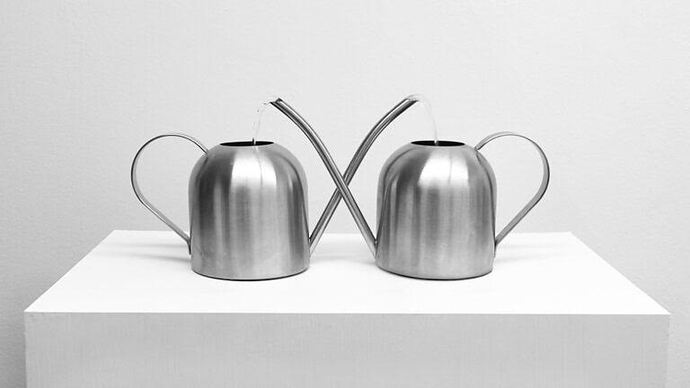 Funnel & Switch examines controversial topics surrounding security cam footage, body imaging, AI, heartbeat data, culturally significant objects, and the manipulation of natural resources. The artists tackle these ethical dilemmas by investigating alternative dynamics that can exist between those with power and the rest of humanity, innovating tactics to resist, respond, recount, restore, repatriate, and recycle. Despite unveiling harsh realities, the exhibition intends to instigate mechanisms for positive change, and pepper hope throughout an increasingly bleak trajectory for our collective future.
Curator: Angelia Word Mahaney.
Angelia Word Mahaney is a curator, interdisciplinary artist, and DJ. She is a master's student at the School of the Art Institute of Chicago studying Arts Administration and Policy and holds a BA in Dance with a specialization in composition and improvisation. She is the founder of FemmeDecks, an electronic music collective platforming BIPOC, femme, and genderqueer artists.