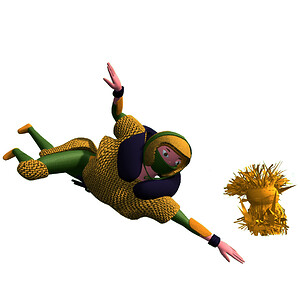 You're Invited to Football Practice
Football Practice is a real-time simulation and experimental workshop series developed by artist Kristin McWharter. In each football practice workshop, participants design and "draft" two players for a football simulation software that collaboratively speculates on a future reimagining of the sport.
Workshop participants playfully explore improvisational character design through a discussion on the cultural impact and complex histories of American sports spectacles. No prior knowledge or interest in American Football is required to participate. Multiple dates are available, however each workshop is limited to 10 participants. If you find a date that works for you, please register early!
To learn more about the project or two register for a workshop, please visit : football.kristinmcwharter.com or email kmcwharter@saic.edu