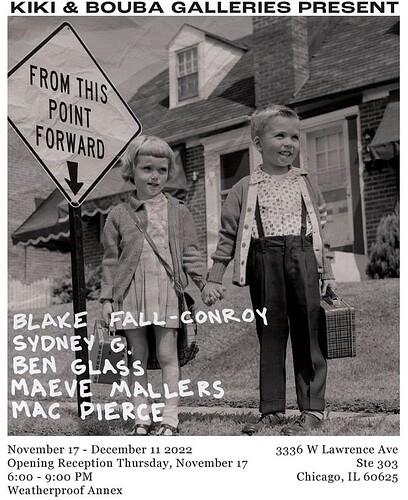 Hey y'all, a whole bunch of folks in the ATS orbit will be displaying work as part of the show "From This Point Forward", currated by Charlie Dean.
Opening at 6pm this Thursday at Weatherproof Annex - 3336 W. Laurence Ave. STE. 303, Chicago, IL 60625
Hope to see you there!