Hey y'all, its now a week out, so I thought I'd post here about my upcoming solo show here in a week at Bert Green Fine Arts in downtown Chicago.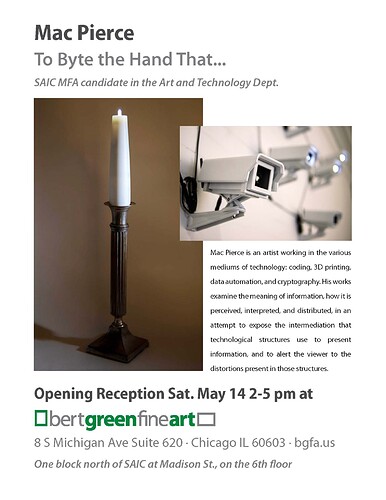 I'll be there for the Reception on Saturday, May 14th from 2-5pm. Swing by, bring a friend, say hi, look at some blinky LEDs.
https://bgfa.us/artists/pierce/index.html
Hope to see yah there!